In high school, Biology and reading books were my two passions, however, I always felt like I had to choose between the two! Fast forward to college, I realized that I could pursue a degree in Genetics AND a degree in English. Instead of slogging through Organic Chemistry I could work through a few problems and then read some glorious John Donne poetry or write an essay about how coffee shops grab your attention. The decision to double major is one that I am so happy I made because it has set me apart from other scientists and other English majors.
For the longest time, people asked me 'how can you combine Genetics and English and why would you want to do it?' My original answer was something along the lines of 'well why not?' However, as I have been pursuing a Ph.D. in Genetics and Molecular Biology for three years now I can see the huge benefit to having training in both science and communication.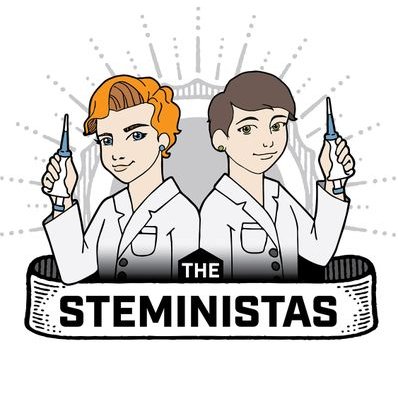 Once I began grad school I found out about the burgeoning field of science communication that has blown up in the past few years. This led me to start the
Steministas YouTube channel
(Summer 2018) with another Ph.D. candidate in my building where we took science topics that made it to the news and broke down the complexities of these topics so that anyone could understand them and also have the tools they needed to learn about science for themselves. Some of our topics included 'What is the Science Behind the Keto Diet?", "What is a Three Person Baby?", and "Does Coffee Cause Cancer?". Eventually, we realized that our content would be much better suited to a podcast form and we started the
Steministas Podcast
(Summer 2019) where we have covered topics like "What are Vitamins?", "How does Science work?", and "What Causes Allergies?".
I have also served on the Board of the Science Writing and Communication Club at UNC-Chapel Hill for the past three years. Currently, I serve as the Vice President and Chief Editor of our graduate-run blog of our graduate-run blog The PipettePen. In this role, I oversee the publication of all of our science blog posts (4 posts/week) and read over them for content, clarity, and flow.
Besides writing about general science
for a public audience I have contributed to an in-depth feature article for
The Scientist
about my lab's research. In this article we discussed the history of the field of alternative splicing, described various diseases affected by this biological phenomenon, and explained the importance of studying this.